Excellence in Utah Asphalt Paving
Ogden / Layton / Salt Lake City / Park City / Rock Springs
Providing Asphalt Paving and Repairs for Utah and Wyoming
Welcome to Precision Asphalt Maintenance, providing the best asphalt paving to the entire Wasatch front. We do not limit ourselves to the Salt Lake area alone, but service the entire state of Utah, into Idaho and Wyoming as well. We have been laying asphalt for our customers in Utah for the last 10 years! As professional paving and concrete contractors, we know what our clients' needs are. It can be challenging to make your real estate investment look great. Through the last decade of business, our job have taught us how to predict and determine what challenges our customers may come across, while competing an asphalt maintenance project. Our client base includes:
Commercial construction
Industrial construction
National retailer construction
Town home & Condo Associations
Governmental Agencies
Precision Asphalt Maintenance is a comprehensive asphalt provider. Our services include: asphalt seal coating, asphalt crack-sealing, pavement marking, sign installation, new asphalt installation, asphalt milling & replacement, asphalt overlay, and concrete repair and installation.
If you believe that your pavement is in need of a removal and replacement, please call us at 801.882.2429or email us today for a quote. Our experts are available to review your needs and start taking action right away.
Precision Asphalt Services
Asphalt Repair

Precision Asphalt Maintenance provides the highest quality of asphalt repair and patching to the Wasatch Front. Typical asphalt repairs consist of:

Pot hold fills
Sealing pavement cracks

Often these repairs are minimal and able to be completed in a short amount of time.

Asphalt Paving

Precision Asphalt Maintenance is a paving contractor specializing in new pavement projects from initial asphalt layout to parking lot striping. We can also recommend an engineer to plan your pavement construction needs.

Asphalt Crack Sealing

If your pavement is suffering from potholes or cracks in your pavement, Precision Asphalt Maintenance can crack seal your asphalt, repairing the damaged areas and preventing future cracking from appearing. If the cracked pavement is severely damaged, you might need a complete asphalt removal and replacement. Precision Asphalt Maintenance begins restoring your cracks by using Hi-Spec polymeric hot crack/joint sealant. This mix meets federal specifications, ensuring the best quality crack sealing repair. All cracks will be routed. This will both clean the cracks, and ensure the material will bond properly with the asphalt. During the repair process, we will clean all weeds and vegetation from the crack, and we will clean all cracks of loose dirt and debris with compressed air. The end result will be a crack-free parking lot ready for the summer or winter season.

Sealcoating services

Utah seal coat extends the life of your asphalt. Parking lots don't last a lifetime, but with our help, the life of your parking lot will be extended. Asphalt parking lots go through a lot of wear and tear on a daily basis. Most commonly thought of is that traffic that is constantly passing through. As people park their vehicles, there can be an occasional oil or gas leak. When storms come and go as they do in this area, your parking lot will be exposed to puddles. Something not commonly thought of is UV rays. UV rays can cause damage to the pavement, therefore creating a need to be repaired. Without proper seal coating and maintenance, the original protection of a new asphalt parking lot could be severely compromised after only a few years. The extreme hot-to-cold Utah, Idaho and Wyoming weather is not helpful to a poorly maintained parking lot. Cracks are typically caused from severe fluctuation in temperature, which will in effect widen and allow for water intrusion; Overtime your parking lot, road, or driveway will begin looking ragged. In addition, UV rays from the sun will break down the surface of the pavement so it is unsealed, leaving it susceptible to traffic, chemical, and water damage.

Slurry Sealing

Slurry seal is a mixture of emulsified asphalt oil, rock, water, and other additives such as aluminum sulfate, cement, lime, latex or carbon. Which of these additives is used depends on several different factors, including location, condition of surface, and the type of surface. All these factors are considered when designing a mix. Our crews work in the Northern Utah areas as well as Wyoming and Idaho. Our slurry seal work includes city, county, and state roads, airports, and commercial parking lots. If we are in your area, we can even slurry seal your driveway or small parking lot for less than you might expect and deliver high quality.

Asphalt Maintenance & Repair

Precision Asphalt Maintenance provides the highest quality asphalt maintenance services to the Wasatch Front. To ensure that your pavement is properly protected and preserved, we believe you should use an annual asphalt maintenance program. By utilizing Precision Asphalt's annual maintenance program, you can prevent cracked pavement, further damage from water and sun exposure, which will help eliminate the spread of cracks and future costly repairs. Also, by using our annual maintenance program, your company will extend the life of your existing asphalt which will save you money, and enhance the overall appearance of your property.

Pothole Repair

Pothole repair should take top priority on your list as a property owner/manager. Keeping up on the potholes in your parking lot shows your customers how much you care about your business, a well kept parking lot will attract more customers than a neglected one. Besides the cosmetic aspect of up keeping your parking lot, thousands of dollars each year are paid out to the car owner for driving through potholes, damaging suspensions and popping tires. In many cases your insurance company will not cover the claim because you neglected to take action to fix the problem. The good news is your potholes can be fixed at any time of the year. There is only a total of 15 days in a year that the Asphalt Plants are completely shut down besides weekends and holidays. Call us today to prevent that predicament.

Line Striping

Precision Asphalt Maintenance, can also provde line striping and re-painting. If you have existing pavement that is in need of new markings, or new pavement that needs striping. We will complete the job for you. Asa business or property owner, it is necessary to clearly mark your parking lot, so it is visible to the drivers that pass through. We will make sure that your parking lot meets the appropriate safety laws and standards, through using our nicely equipped machines and layouts to make sure your parking lot will be equipped with the max amount of parking spaces.

Excavation Services

At Precision Asphalt, are determined to be the best in our industry. We do our best to communicate well with our clients, be reliable, stick to schedule and perform beyond your expectations. It is with this determination that we provide the most complete service packages to any project we take on.

Grading

Precise site development for any home, building or street is critical to the success of every major construction project. During site preparation, we will clear away any trees or shrubbery from the building site, doing whatever rough grading is necessary. Precision Asphalt excels at handling all phases of site work from excavation and erosion control to paving and striping. Our highly skilled craftsmen use the best technology and the latest equipment to achieve the most accurate grading possible.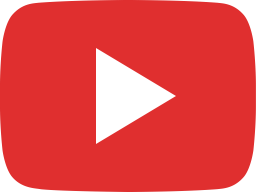 Asphalt Repair Salt Lake City | Precision Asphalt Maintenance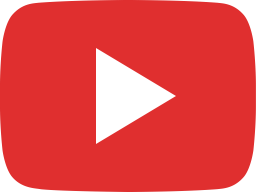 Asphalt Repair Ogden | Precision Asphalt Maintenance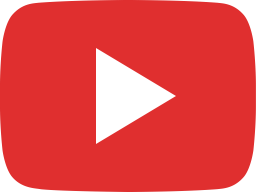 Asphalt Salt Lake City | Precision Asphalt Maintenance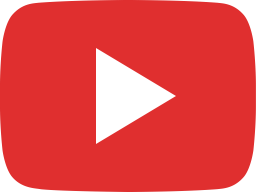 Asphalt Ogden | Precision Asphalt Maintenance